China
NuFace
New Skincare, New Channel
CASE STUDY
Insight
Douyin, China's leading short form video platform (and a sister company of TikTok) has seen massive growth over the past 3 years, offering its 700 million daily active users an experience that is fundamentally social and entertaining, but also one where they can discover new brands and products.
Now that Douyin has built in native commerce functionality, brands can leverage the platform's algorithms to get their products in front of their target buyers—who can then make frictionless purchases within the app. This commerce integration is so effective that consumers and brands have been flocking to Douyin.
Between January and June of 2022, Douyin's GMV in the health and wellness sector – alone – was up 457% year-on-year. GMV for athleisure, fashion, and beauty brands, meanwhile, was up 191%, 160%, and 137%, respectively. On the entire platform, sales volume was up 150%; the number of livestreams were up 198%; and the number of stores were up 114% YoY.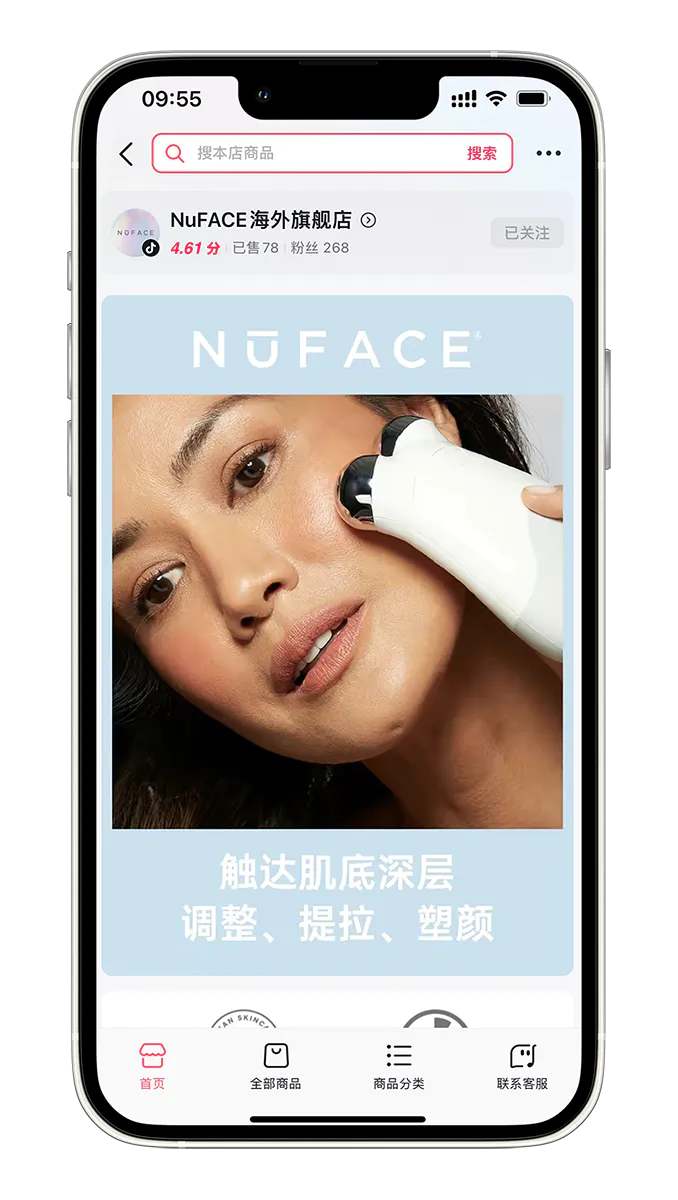 CASE STUDY
Actions
NuFACE's success in China has been remarkable over the past decade, however the brand wanted more growth among the newly affluent Gen-Z cohort in the market.
In a highly competitive environment and an aging base of brand-loyal consumers on legacy marketplaces and platforms, Douyin was a natural fit for NuFACE, who wanted to drive awareness among young consumers and promote new products.
By working with the hottest live-streamers in the market and developing educational content that told a story around the benefits of the brand's products, Creative Labs helped NuFACE launch on Douyin and, ultimately, access China's growing Gen-Z consumer class.